This project of the SEA-PHN Network analysed the officially published food-based dietary guidelines (FBDGs) of six countries in SEA, namely Indonesia, Malaysia, Philippines, Singapore, Thailand and Vietnam.
The key messages, pictorial food guides adopted, associated explanatory notes, and scientific rationale were extracted and analysed for similarities and differences.
Two articles derived from the FBDGs compilation project were published in the supplement of Malaysian Journal of Nutrition Vol. 22.
1st article compared the key messages of the FBDGs of 6 SEA countries
2nd article compared the pictorial guide that accompanies the FBDGs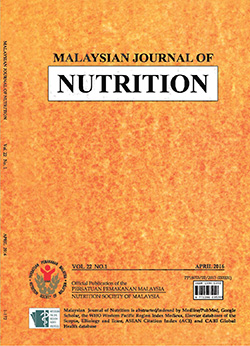 Download free at the Resources Centre.